South Vision
Launch Monday 30 April 2012 @ Fielden Park Young People's Centre, 141, Barlow Moor Rd., West Didsbury M20 2PQ

Monday and Wednesday evening 7pm - 9pm
plus one additional, flexible sports session.

We offer the Arts Award and other opportunities to celebrate your achievements.

Tel 07787560002

If you would like some extra support to attend then give us a call.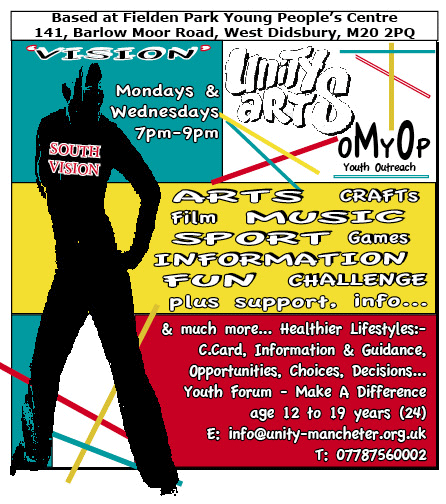 South Vision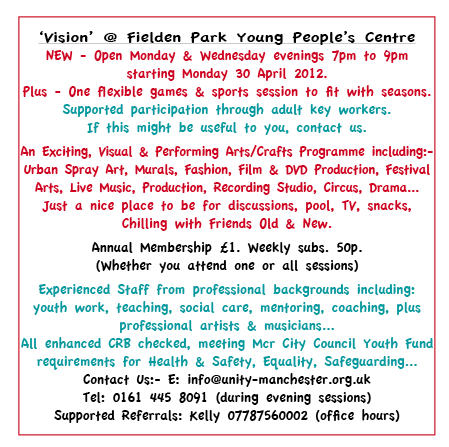 Details