ART MAKEOVER for FLOOD DEFENCE GATES

14/11/09 | Liberty

Unity Arts worked with the Environment Agency & Mersey Valley Wardens to support young people to create and paint imaginative pieces on the flood gate walls.
Fully kitted out in safety gear with the aid of scaffolding, young people and children left their positive mark. Forget unsightly 'tagging' and take a look at these creations as you walk through the Mersey Valley Meadows here in Manchester & Trafford.
The four designs were chosen from those submitted by local schools by Mr John Leech MP and Mr Tony Dean Regional Director of the Environment Agency.

Russell and Dan Unity's Urban Artists said 'Everyone had a great time working together' Mr Leech told the METRO News in their article (July 10 09) that 'Pupils had a great time learning about their environment in an unconventional and creative way and they can take pride in this art work that is on display for all to see'.

Take a walk during the summer and enjoy what you see.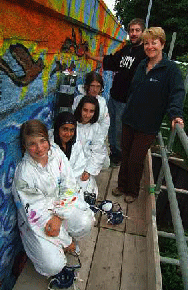 FloodDefenceImage1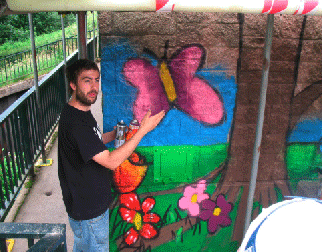 FloodDefence2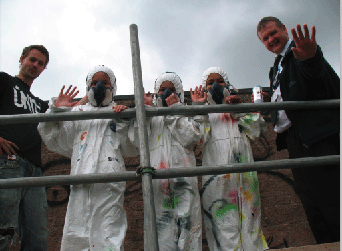 FloodDefence3

MORE NEWS