Monday and Wednesday Evenings - Music, instrumentation, lyrics, production...
Arts - visual, urban, crafts ...
Youth Arts Award - all levels.

Fun, challenges, projects.... snack bar, cooking - cool cuisine...

Relax with friends.

Advice, information, C-Card...

Call in or email us if you would like to check things out first.
South Vision YC. @ Fielden Park Young People's Centre.
141, Barlow Moor Rd M20 2PQ

info@unity-manchester.org.uk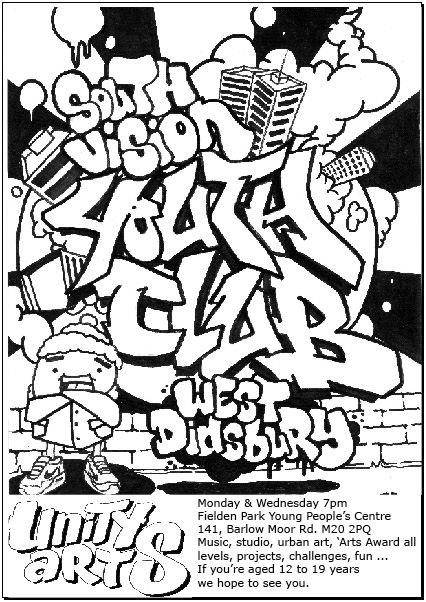 South Vision YC.