Children's Creative, Activity Day - We had lot's of Family FUN.
Unity artists, technicians and the reliable, skilled volunteers all started to turn up to get ready for the afternoon of creative fun and games as the sun started to shine. You could almost see the rain, sodden ground drying out before your eyes. By the time everyone started to arrive everything was perfect for a wonderful day.

Circus, parachute games, sticking and painting, hat making, face and body art,..

Carers, Mums, Dads, Grannies and Grand dads all joined in the creative activities and had fun alongside local children.

Your feedback has been fantastic - THANKYOU.

Contact Unity Arts if we can assist you with your local festival events.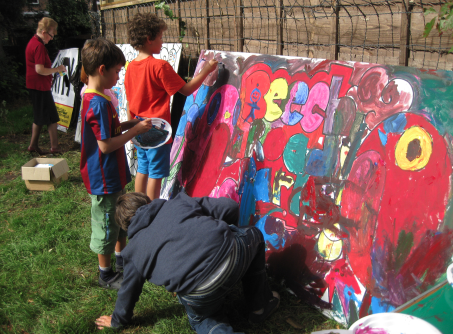 painting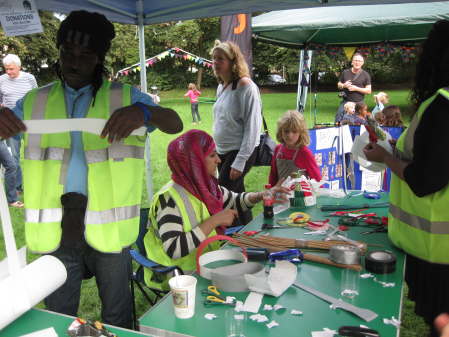 crafts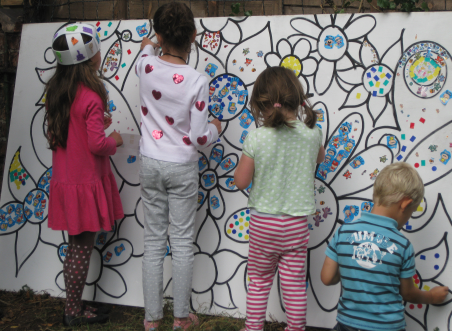 Sticking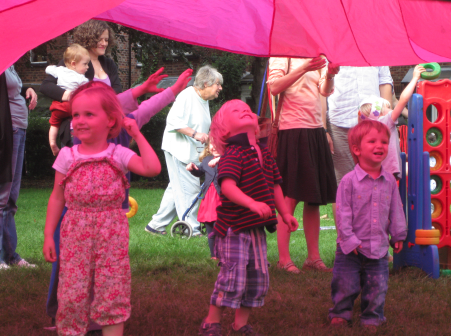 parachute